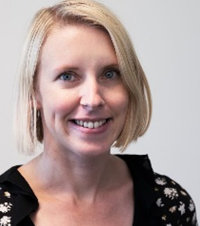 ASfAR President Dr Jessica Paynter
Dr Jessica Paynter is a Senior Lecturer and Clinical Psychologist from the School of Applied Psychology at Griffith University, Gold Coast. She is the current president of the Australasian Society for Autism Research and a Fellow of the Australian Psychological Society. Dr Paynter has worked with autistic people for almost two decades across research and practice. She has a particular interest in developing, evaluating, and sharing, evidence-based assessments and practices to support the goals and aspirations of autistic people and the people who support them.
She has published more than 80 publications in this area and has received over $3 million in funding for her applied research with autistic people. Dr Paynter teaches developmental psychology and assessment across both undergraduate and postgraduate psychology. She is a board-approved supervisor and provides supervision to clinical psychologists in training and continues to see autistic clients in private practice.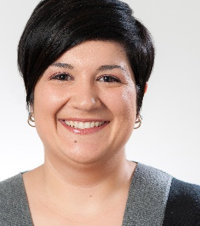 ASfAR Vice President Associate Professor Josephine Barbaro
Associate Professor Josephine Barbaro is a Principal Research Fellow and Neurodiversity-Affirming Psychologist at La Trobe University, Melbourne, Australia. A/Prof Barbaro's research interests are in the early identification and diagnosis of autism in infants, toddlers, and preschoolers, and family health and well-being following a diagnosis. A/Prof Barbaro's developmental surveillance program for autism from infancy to preschool (Social Attention and Communication Surveillance; SACS) has been developed and validated since 2005, and is used by healthcare professionals around the world.
A/Prof Barbaro's early detection program has led to the development of ASDetect; the world's first, empirically based, early autism detection app for infants and toddlers. Her passion is translating research into practice, particularly for under-resourced and under-represented communities, and co-production of research with Autistic and Neurodivergent people.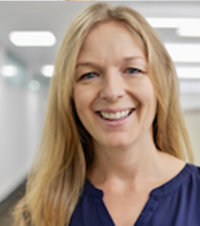 ASfAR Secretary Professor Dawn Adams
Dawn Adams is a Professor and the Deputy Director of the Autism Centre of Excellence at Griffith University.  Dawn's main area of research is co-occurring anxiety with autism, predominantly looking at the impact of anxiety across home, school and community. She has been working in this area for over a decade now, collaborating and learning from her UK and Australian mentors and colleagues as well as members of the autistic and autism communities. She has published more than 75 peer-reviewed journal articles and five book chapters in this area. She has been awarded more than $5,000,000 in research funding for this research in the UK and Australia.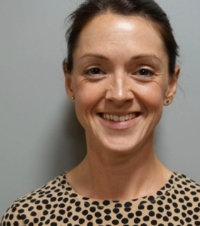 ASfAR Treasurer – Dr. Lisa Marie Emerson
Dr Lisa Marie Emerson is a Senior Lecturer in Child and Family Psychology at the University of Canterbury, Aotearoa New Zealand, and a registered Clinical Psychologist in Australia and Aotearoa New Zealand. Lisa has worked with children and families as a Senior Clinical Psychologist in Child and Adolescent Mental Health Services, and Child Neurology Services in the UK. Lisa's research interests centre on mental health and psychological supports for Autistic youth and their carers, and the involvement of Autistic people in autism research.
ASFAR Executive Committee Members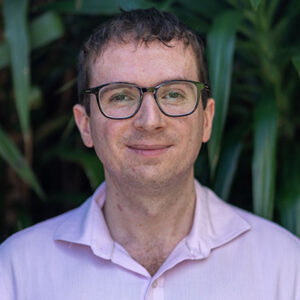 Dr Chris Edwards
Chris is a Postdoctoral Researcher with the Aspect Research Centre for Autism Practice (ARCAP), which is the research arm of Autism Spectrum Australia (Aspect). He is also an Adjunct Research Fellow with the Menzies Health Institute Queensland, supporting Griffith University's Inclusive Futures initiative and part of Autism at ACU's Research Advisory Panel. Outside research, Chris has worked as a disability support worker, positive behaviour support practitioner, and provided education and training as part of projects for healthcare and human services. Throughout these roles, he has supported people with a varying range of abilities across a diverse range of contexts.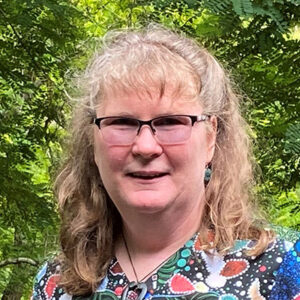 Dr Emma Goodall
Dr Emma Goodall is an experienced and published autistic consultant, researcher and author with a PhD on teaching autistic students. Emma has held many board and committee positions including member of the executive committee for the Australasian Society for Autism Research and co-chair, Autism CRC's Guideline Development Group and is currently the Director, Office for Autism, South Australia.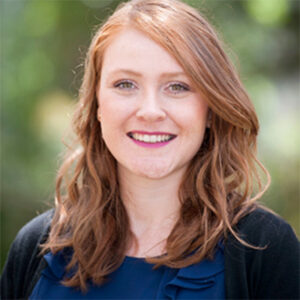 Dr Lauren Lawson
Dr Lauren (she/her) is a Clinical Psychologist and Lecturer in Clinical Psychology in the School of Psychology & Public Health at La Trobe University. She is co-director of the ACTUALISE Lab at La Trobe University, which aims to bring together researchers, clinicians, and students who have an interest in contextual behavioural science. Lauren's research interests are focused on mental health and wellbeing of autistic adults, understanding the impact of transdiagnostic factors (e.g., psychological flexibility, experiential avoidance) on the development and maintenance of mental health and sleep difficulties, and developing evidence based psychological interventions through a contextual behavioural science framework.
Lauren is a practicing psychologist working within an Acceptance and Commitment Therapy framework for past 5 years, including supervising and training provisional psychologists. She is passionate about using strengths-based and individualised frameworks to develop the research and clinical skills of the next generation of psychologists.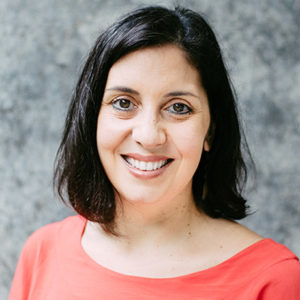 Associate Professor Iliana Magiati (ASfAR Web/ Social Media Coordinator)
Iliana is an Associate Professor at the UWA School of Psychological Science, and was previously an Assistant and Associate Professor at the National University of Singapore. She completed her doctoral training in clinical psychology at King's College London and her PhD at St. George's Hospital Medical School, University of London, UK. Iliana's overarching research aim is to better identify, understand and reduce the high rates of mental health difficulties that autistic people experience. Her research interests include mental health and emotional well-being in autism; identification and post-diagnostic supports for autistic people in adolescence and adulthood; camouflaging and autistic burnout; and autistic people in higher education.
She has published 55+ papers in peer-reviewed journals and 12+ book chapters, and has presented in several national and international autism conferences as a keynote, invited or symposium panel speaker. She has supervised 40+ undergraduate, 35+ Masters students and is currently supervising 9 PhD students. She has served as an Editorial Board Member for the following journals: Journal of Autism and Developmental Disorders, Research in Autism Spectrum Disorders, and Autism. She is also an independent ADOS-2 trainer.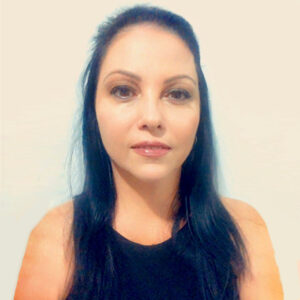 Dr Bec Poulsen
Dr. Bec Poulsen is an autistic autism researcher and advocate with a keen interest in neuroscience, auditory processing, and neurodiversity. Currently a postdoctoral researcher at Macquarie University, they completed their PhD in 2021 at the Queensland Brain Institute at the University of Queensland, and was awarded Best Student Paper of QBI in 2021. Bec has several published peer reviewed research papers in the field of autism, auditory neuroscience, and autism advocacy and is a peer reviewer for two autism journals. They have presented at multiple conferences, including the Australasian Society for Autism Research, International Society for Autism Research, Australian Neuroscience Society, ITAKOM and Advances and Perspectives in Auditory Neuroscience.
Bec has post-graduate qualifications in autism research and education from Griffith University's Autism Centre of Excellence. They have previously held positions as a research officer for Reframing Autism, a research assistant for ASPECT, and a research consultant for the University of New South Wales. They have also sat on the Autism CRC's Biobank Access Committee and the International Society for Autism Research's Student and Trainee committee. They are a graduate of the Governance program and Future leaders program at the Sylvia Roger academy run by the Autism CRC.
As a current member of ASfAR's executive committee as well as co-chair of the Australian Autism Research Council and the International Society for Autism Research's Autistic Researcher Committee, Bec is passionate about advocacy and coproduction in autism research in Australasia and abroad. Through their research and collaboration with others, Dr. Poulsen is committed to contributing to the autism and auditory neuroscience fields while helping promoting greater acceptance and inclusion for neurodivergent people in academia and beyond.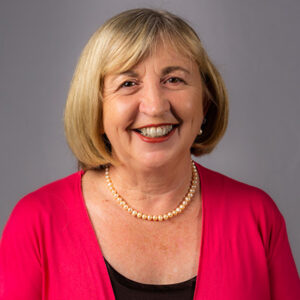 Dr Kate Simpson
Kate Simpson is the Program Director of the Griffith University Postgraduate in Autism Studies, a researcher at the Autism Centre of Excellence, Griffith University, and a member of the Griffith Institute for Educational Research. Kate has worked with individuals with disabilities and their families for over 25 years, as an occupational therapist, teacher, and researcher. She has published over 40 research articles and been awarded more than $2.0 million of research funding, including a 2019 ARC Linkage, 2022 MRFF, 2023 ARC Discovery.  Her work has focused on identifying ways to support autistic people engaging in life activities they find meaningful.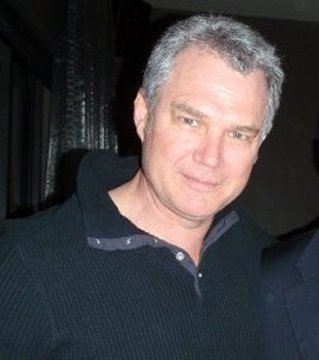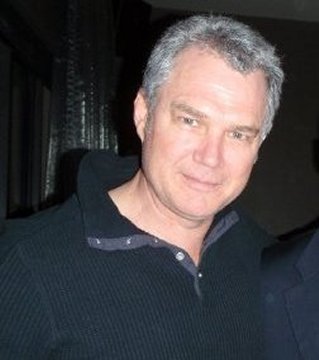 Assoc. Prof. Mark Stokes
Mark Stokes is an Associate Professor at Deakin University. He has been involved in autism research since 1992; obtaining his PhD from La Trobe University in 1996. Following completion of his PhD, Mark undertook a postdoctoral position at Monash University, followed by appointment to Vanderbilt University, then again at Monash University. In 2002, Mark was appointed to Deakin University where he developed research programs into autism, sexuality, and relationship development; the female profile of autism; and mirror neurons in autism.
Mark has published over 60 peer reviewed publications, 8 book chapters, and numerous reports to government, more than 100 conference presentations, has raised $3M in grants and contracts, and supervised 20 doctoral and PhD completions. Mark has a history of involvement in initiatives to promote research into autism, including the Autism Victoria's ASD research group, the Australasian Autism Research Collaboration, and in the inception of the Australasian Society for Autism Research (ASfAR), where he also served as past President. Mark has also been active in child injury prevention work as a board member and former President of Kidsafe.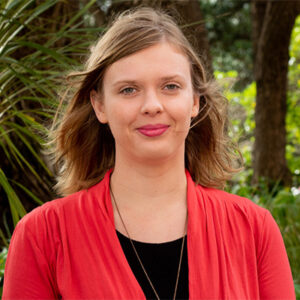 Dr Hannah Waddington
Hannah is currently a Senior Lecturer at the School of Education at the Victoria University of Wellington. Hannah is a practicing Educational Psychologist and Clinic Lead of the Victoria University of Wellington Autism Clinic – Te Rāngai Takiwātanga. Hannah's main research interests are neurodiversity affirming and culturally responsive early identification and support for autistic children. She also has Rutherford Discovery Fellowship funding research aimed at transforming the clinical pathway for young autistic children and their whānau in Aotearoa New Zealand.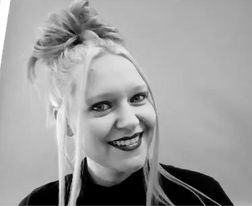 Student Representative Courtney A. Watts
C.A.Watts (she/they) is an educator, academic, author and disability advocate from the Hunter Valley of Australia. She is the only Autistic teacher in the New South Wales Department of Education to offer Neurodivergence professional development training, and founded and runs the Neurodivergent Network within the Disability Employment Network of the New South Wales Department of Education. They are currently completing a Higher Research Degree in Critical Autism Studies at the University of Newcastle.