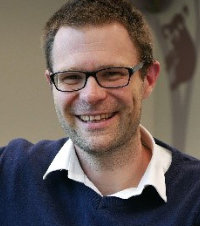 ASfAR President Prof. Andrew Whitehouse
Andrew Whitehouse is the Angela Wright Bennett Professor of Autism Research at the Telethon Kids Institute and Professor of Autism Research at The University of Western Australia. He is also Director of CliniKids, Research Strategy Director of the Cooperative Research Centre for Living with Autism (Autism CRC) and Adjunct Professor at Curtin University and Edith Cowan University.
Andrew is the current president of the Australasian Society for Autism Research. At the Telethon Kids Institute he leads a large team that use a wide range of methodologies to investigate the early identification and intervention of children with Autism Spectrum Conditions, including molecular genetics, neuroscience, endocrinology, behavioural experiments and clinical trials.
Andrew has published over 200 peer-reviewed journal articles and attracted over $40 million in competitive research grants. He currently presents an internationally syndicated video series called '60 Second Science", which has had over 2 million views. He is an advisor to State and Commonwealth Governments on policies relating to children with Autism Spectrum Conditions, and he chaired the committee that generated Australia's first national guideline for autism diagnosis.
Andrew has published one edited book with his twin-brother (Ben), and a popular science book that examined the science behind some of the myths of pregnancy and child development (Will Mozart Make My Baby Smart?). He has also been awarded Australia's most prestigious scientific award, the Eureka Prize. Prior to coming to the Telethon Kids Institute, Andrew was a Junior Research Fellow at the University of Oxford.
---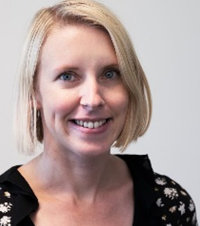 ASfAR Vice President Dr. Jessica Paynter   
Jessica Paynter, PhD (Clinical Psychology), MAPS is a Senior Lecturer in the School of Applied Psychology at Griffith University, Gold Coast, and clinical psychologist. She has worked with children on the autism spectrum and their families for over 15 years across a range of roles in the early years, schools, homes, and private practice. Jessica's research focuses on the development, evaluation, and dissemination of evidence-based assessments and practices. She teaches developmental psychology and psychometric assessment across both undergraduate and postgraduate psychology.
---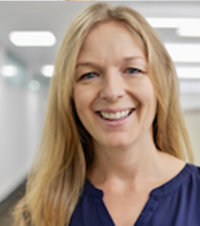 ASfAR Secretary Assoc. Prof. Dawn Adams
Dawn Adams is an Associate Professor and the Deputy Director of the Autism Centre of Excellence at Griffith University.  Dawn's main area of research is co-occurring anxiety with autism, predominantly looking at the impact of anxiety across home, school and community. She has been working in this area for over a decade now, collaborating and learning from her UK and Australian mentors and colleagues as well as members of the autistic and autism communities. She has published more than 60 peer-reviewed journal articles and five book chapters in this area. She has been awarded more than $3,000,000 in research funding for this research in the UK and Australia.
---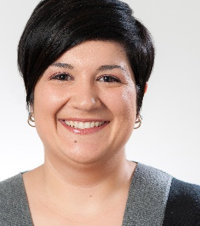 ASfAR Treasurer Assoc. Prof. Josie Barbaro
Associate Professor Josephine Barbaro is a Principal Research Fellow and Psychologist at the Olga Tennison Autism Research Centre at La Trobe University, Melbourne, Australia. Dr Barbaro's research interests are in the early identification and diagnosis of autism in infants and toddlers, and family health and well-being following a diagnosis. Her developmental surveillance tool for autism in infants and toddlers (Social Attention and Communication Surveillance; SACS) has been developed since 2005, and is used amongst healthcare professionals in Australia, Europe, and the Asia-Pacific. Dr Barbaro's early detection program has led to the development of ASDetect; the world's first, empirically-based, autism surveillance mobile app for infants and toddlers. Her passion is translating research into practice, particularly for under-resourced and under-represented communities.
---
ASFAR Executive Committee Members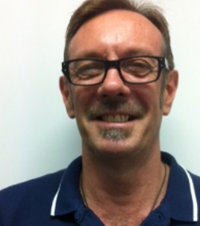 Dr. Trevor Clark
ASfAR Executive Committee Member
Trevor Clark is a researcher with comprehensive experience and knowledge of educational programs, service provision and research related to the field of autism; his experience and knowledge is the result of 32 years in the field in New Zealand, England and Australia. He is currently the National Director, Aspect Research Centre for Autism Practice (ARCAP), which is the research arm of Autism Spectrum Australia (Aspect), Australia's largest national provider of services for Autistic people. He is also an Adjunct Associate Professor at the Griffith Institute for Educational Research at Griffith University.
Trevor is a former recipient of the international Hollingsworth Award (Excellence in the Psychology & Education of Gifted students) for his doctoral thesis in 2001(UNSW), which involved the trial of a differentiated educational curriculum for school-aged students on the autism spectrum who present with twice-exceptional (2e) savant skills. He presents nationally and internationally on ARCAP's translational research that is directed towards improving outcomes for autistic people, and on 'exceptional skills' and autism.
Major publications include (i) Exploring Giftedness and Autism – A study of a differentiated program for autistic savants. London. Routledge (2016), (ii) co-authored Gifted Students with disability: twice-exceptional learners in Exploring Gifted Education. Australian & New Zealand Perspectives, London. Routledge (2018) and (ii) the chapter, A Curriculum to Support Students with Autism and Special Talents and Abilities, in The SAGE Handbook of Autism and Education, SAGE (2019). Trevor was ASfAR's President in 2015-2016.
---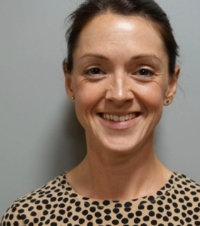 Dr. Lisa Emerson
ASfAR Executive Committee Member
Dr Lisa Marie Emerson is a Senior Lecturer in Child and Family Psychology at the University of Canterbury, Aotearoa New Zealand, and a registered Clinical Psychologist in Australia and Aotearoa New Zealand. Lisa has worked with children and families as a Senior Clinical Psychologist in Child and Adolescent Mental Health Services, and Child Neurology Services in the UK. Lisa's research interests centre on the parenting experience, and providing psychological support for parents of children on the spectrum. She is currently leading a partnership project alongside the Autistic and autism communities in Aotearoa New Zealand to co-produce autism research priorities.
---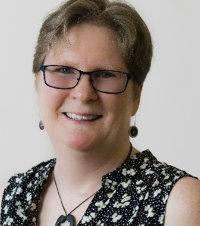 Dr. Emma Goodall
ASfAR Executive Committee Member
Emma Goodall is Manager of Content and Research for Positive Partnership; an adjunct Professor at the University of Wollongong; a member of the Australian Society for Autism Research (ASfAR) Executive Committee; on the access committee for the Autism CRC Biobank; and an MSc student at University of Southern Queensland. Emma developed an online module on interoception for Torrens University and has collaborated with the Australian Psychological Society to develop an autism specific course for psychologists.
Widely published, Emma writes for both academic journals and for mainstream publishers in the areas of autism, disability, education and disability. She also supports organisations to develop and implement plans to support adult autistics in residential settings and provides life coaching and interoception coaching for autistic adults, children and young people, schools, preschools and other organisations, through her Healthy Possibilities Consultancy.
---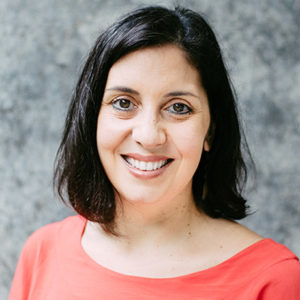 Assoc. Prof. Iliana Magiati
ASfAR Executive Committee Member & ASfAR Web/ Social Media co-ordinator
Iliana Magiati is an Associate Professor of Clinical Psychology at the School of Psychological Science, University of Western Australia and a UK chartered clinical psychologist. She was previously an Assistant and then Associate Professor at the Department of Psychology, National University of Singapore (NUS) from 2009 until 2019. She completed her doctoral training in clinical psychology and her PhD in the UK. She has published 40+ peer-reviewed papers, 12 book chapters and has presented her work in national and international conferences.
She is supervising four PhD students and has supervised 25+ clinical psychology research students' theses and 30+ Honours students. Her research and clinical interests include mental health and emotional well-being in autism, with a focus on anxiety; identification, diagnosis and post-diagnostic support for autistic people identified in adolescence and/ or adulthood; camouflaging and autistic burnout; and supporting autistic people in higher education. Iliana is a member of the Editorial Board for Research in Autism Spectrum Disorders (RASD) and a Review Editor for Frontiers in Psychology (Special Educational Needs). She is also an ADOS-2 trainer.
---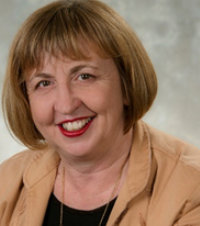 Dr. Kate Simpson
ASfAR Executive Committee Member
Kate Simpson is a Senior Lecturer in Education with the Autism Centre of Excellence at Griffith University, Australia. She has worked with individuals with diverse needs and their families for over 20 years as an occupational therapist, teacher and researcher. Her current research focuses on individual and environmental factors that may facilitate or restrict participation in life activities for people on the autism spectrum.
---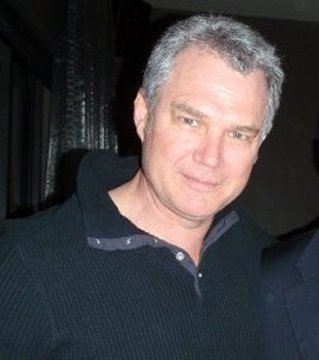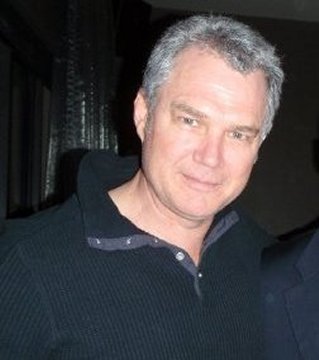 Assoc. Prof. Mark Stokes
ASfAR Executive Committee Member
Mark Stokes is an Associate Professor at Deakin University. He has been involved in autism research since 1992; obtaining his PhD from La Trobe University in 1996. Following completion of his PhD, Mark undertook a postdoctoral position at Monash University, followed by appointment to Vanderbilt University, then again at Monash University. In 2002, Mark was appointed to Deakin University where he developed research programs into autism, sexuality, and relationship development; the female profile of autism; and mirror neurons in autism.
Mark has published over 60 peer reviewed publications, 8 book chapters, and numerous reports to government, more than 100 conference presentations, has raised $3M in grants and contracts, and supervised 20 doctoral and PhD completions. Mark has a history of involvement in initiatives to promote research into autism, including the Autism Victoria's ASD research group, the Australasian Autism Research Collaboration, and in the inception of the Australasian Society for Autism Research (ASfAR), where he also served as past President. Mark has also been active in child injury prevention work as a board member and former President of Kidsafe.
---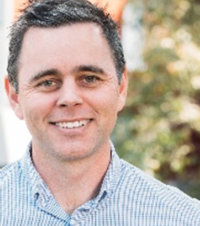 Assoc. Prof. David Trembath
ASfAR Executive Committee Member
David Trembath is an Associate Professor and Advance Queensland Industry Research Fellow at the Menzies Health Institute Queensland at Griffith University, and an Adjunct Associate Professor at the Olga Tennison Autism Research Centre, La Trobe University. He is a speech pathologist by background with over 20 years of experience in clinical, clinical education, and academic roles across government, not-for-profit, and higher education institutions. He leads a large program of human rights focused interdisciplinary research to better understand and optimise communication outcomes for children, adolescents, and adults on the autism spectrum and with related disabilities, particularly individuals with the most complex needs.
David is a highly active member of his professional community, which has included leading the writing of the Speech Pathology Australia Clinical Guideline on evidence based assessment and intervention for individuals on the autism spectrum, supporting the development of sound policy and practice through research, and mentoring the next generation of clinicians and researchers. He was ASfAR's past Treasurer.
---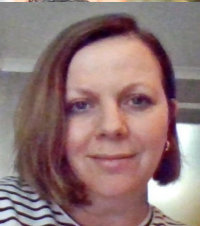 Ms Hayley Mitchelson
ASfAR Administrative Support
Hayley Mitchelson is currently a PhD candidate at the Autism Centre of Excellence, Griffith University. Her research focuses upon factors leading to school mobility for autistic students.
---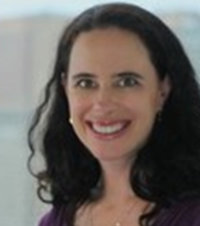 Ms Katherine Gore
ASfAR Student Representative
Kate Gore is currently studying for a Masters of Clinical Psychology at La Trobe University. After working for more than 15 years in corporate communications roles, Kate began her studies in psychology because she was motivated to support autistic people and their families through her own personal experiences involving her eldest child who is autistic and through her own diagnosis as an adult.
During her Honours research, Kate explored factors that influenced pre-training competency in the early identification of children who are highly likely to have autism in a sample of Victorian maternal and child health nurses. Her Masters research, to be completed by early 2022, will use qualitative methods to explore the lived experiences of autistic working parents who identify as female or non-binary.