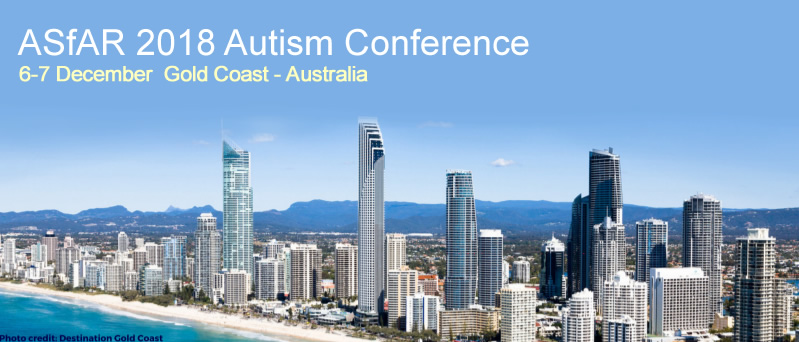 ASfAR 2018 Autism Conference
ASfAR is pleased to announce that the ASfAR 2018 Autism Conference will be held on the Gold Coast at Griffith University on the 6th and 7th of December, 2018. Abstracts will be open for submission on May 1st​​
Conference convenors: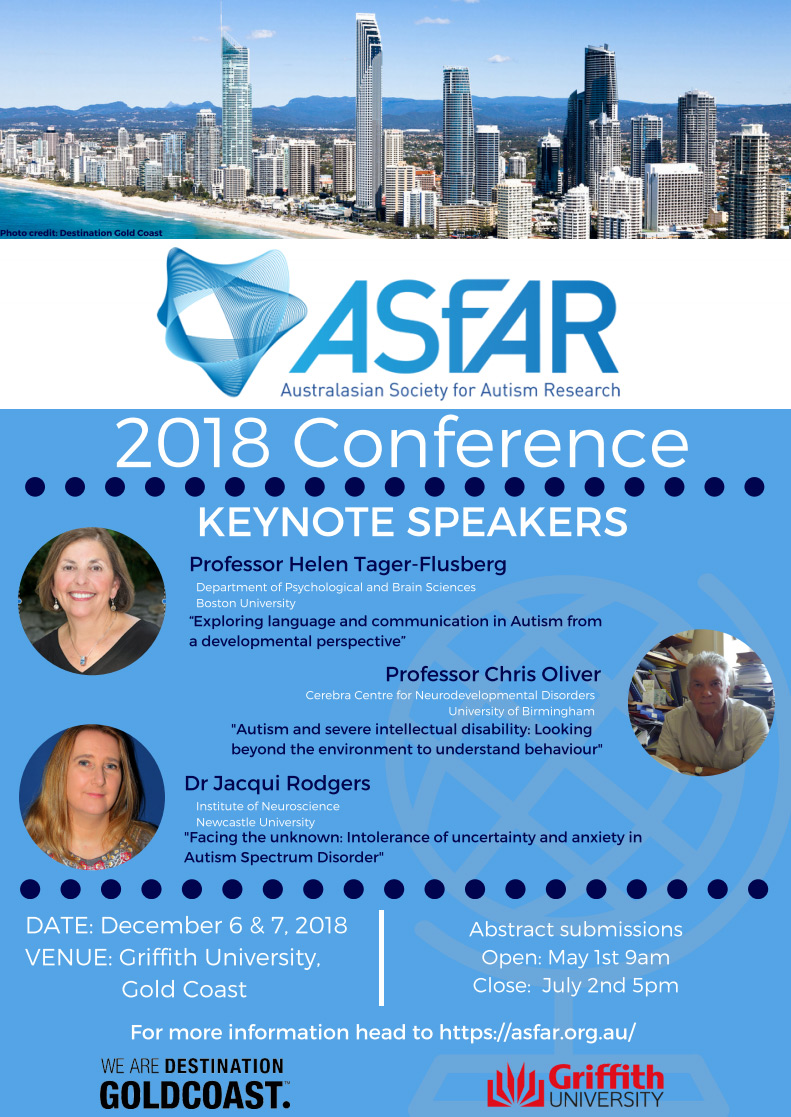 2018 Conference flyer (pdf)
---
In memoriam of Professor Sylvia Rodger
ASfAR wishes to recognise our former Executive Committee member Professor Sylvia Rodger for her many achievements, including her appointment to Membership of the Order of Australia on Australia Day, 2017. Sylvia was generous in support of Autism research, broader developmental research, occupational therapy, assisted many children, and improved their quality of life. The ASfAR Committee is deeply grateful that Sylvia lent her considerable scholarship and skill to ASfAR. With her passing in 2017, Sylvia will be sorely missed by all who were involved with her.
---
ASfAR was founded in 2011 as a member based organisation devoted to advancing knowledge about Autism Spectrum Disorders through research and scholarship. ASfAR has built considerable relationships among the research community to support this role. These include a relationships with: