Margot Prior Awards – application submission deadline Tue 7th Nov 2023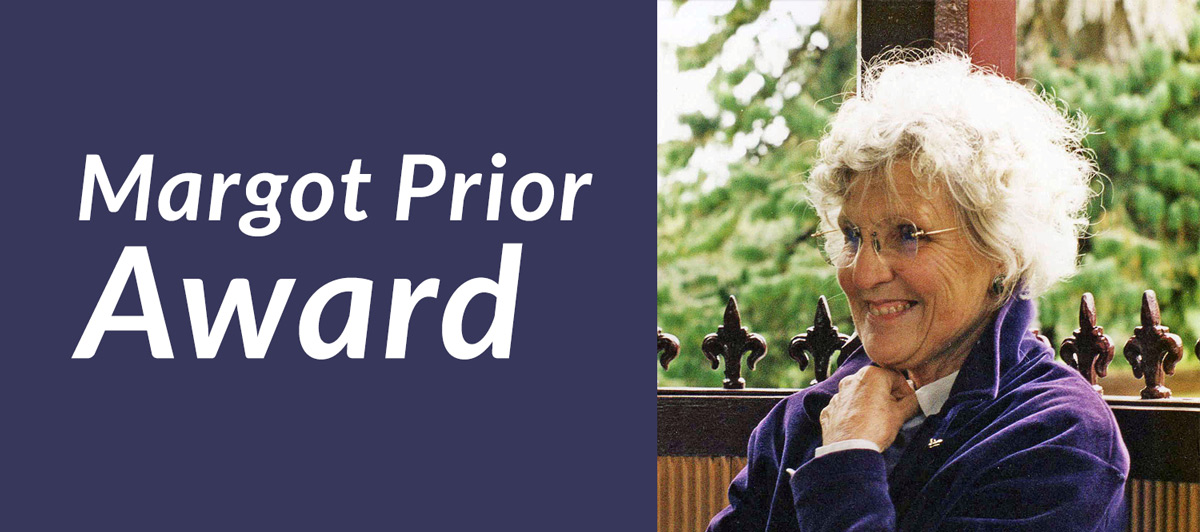 Professor Margot Prior (1937-2020) published the very first Australian journal article on autism (in 1973), and was a pioneering autism clinician and researcher in Australia. She was also deeply involved in the creation of the Australasian Society for Autism Research (ASfAR). In recognition of her substantial contributions to the field of autism research in Australia and internationally, she was awarded a lifetime membership to ASfAR upon its creation, with a dedicated Margot Prior Oral Presentation Prize for students awarded at each biennial Conference. Following Professor Prior's passing in 2020, the ASfAR Executive Committee established two competitive annual awards for Early Career Researchers (ECR), the Margot Prior ECR awards. Each award is valued at $2,500, with one dedicated each year to an autistic researcher.
Funds can be used toward directly funding research activity or equipment, including laboratory visits, conference travel, participant reimbursement, or any related activity to further the individual's research endeavours. Other associated expenses and administrative costs will not be funded.
Applicants need to clearly state what element of their work will be supported by the Margot Prior ECR award. Successful recipients will be recognised at the ASfAR Annual General Meeting.
Applications are invited from members of ASfAR who meet the following criteria:
are within 5 years (or equivalent, when career interruptions, such as parental leave, are included) of their PhD being awarded (those currently undertaking their PhD are not eligible to apply)
have full ASfAR membership (general or Autistic researcher)
have standing in a university or research institute capable of accepting and administering the award (award will be made to, and administered by, the applicant's institution).
Members of the ASfAR Executive Committee will review and rank all applications, against the following criteria:
Inclusion of co-production with the autistic and autism community;
Applicant's research achievements to date relative to opportunity;
Potential contributions of the proposed project to the advancement of the field of autism research;
Clear and achievable plan for utilisation of funds within one year of the award, including budget justification;
Potential impact of proposed use of the award for the advancement of the applicant's research and development.
Awardees must submit a report to the ASfAR Executive one-year post-award. Awardees will be invited to share their findings at the next ASfAR conference in a format (e.g., poster, oral presentation) that is accessible to them.
Applications are due 5PM Australian Eastern Standard Time on Tuesday, 7th November 2023.
Please email the completed application form, which you can download below, along with a brief (one page) CV as a separate file to this email: secretary@asfar.org.au