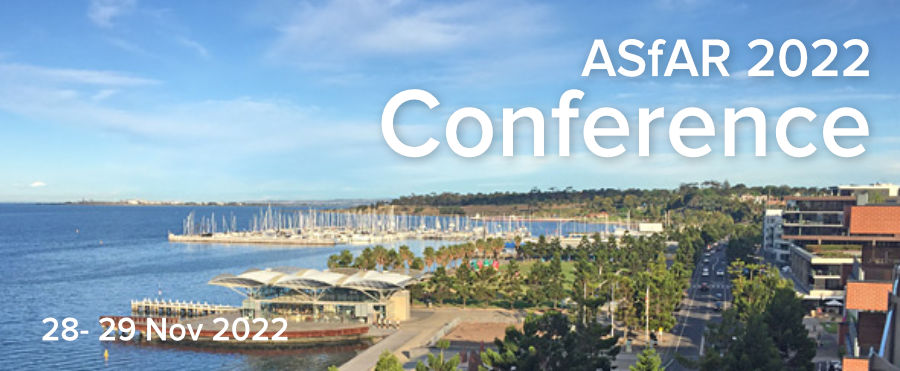 ASfAR warmly invites you to our 2022 conference which will be held in person on the 28th and 29th November 2022 hosted by Deakin University at the Deakin Waterfront Campus in Geelong, Victoria.
Dates
Monday 28th and Tuesday 29th November 2022
Venue
In person conference at Deakin Waterfront Campus, Geelong, Victoria
See https://www.deakin.edu.au/about-deakin/locations/campuses/geelong-waterfront
Registration
FREE for ASfAR members
To join ASfAR or to renew your membership please go to asfar.org.au/membership
Keynote & Invited Speakers
Professor Alison Lane, Deputy Director of the Olga Tennison Autism Research Centre (OTARC) will be one of our keynote speakers.
For the first time in an ASfAR conference, we will be including an Early Career Researcher Keynote Address and an Autistic Researcher Keynote Address! Watch this space and our social media (www.facebook.com/ASfARautism and twitter.com/home ) for updates and more details on all our keynote speakers in the next few weeks!
Submission of Abstracts
Please submit your abstract(s) for an oral or poster presentation by the 4th September 2022 here: is.gd/asfar2022
When preparing your abstract submissions (and your conference presentations) please ensure your choice of language is respectful and in line with the autistic community's preferences and recommendations.