The Australasian Society for Autism Research (ASfAR) Conference will be held at Griffith University, Gold Coast, on 6 & 7 December 2018. 
Abstract Call
The deadline for abstracts has been extended until 5pm AEST Monday 16 July.  We are calling for abstracts that have focus on autism research. Delegates have an opportunity to present at this conference in the following ways:
15 minute podium presentation
3 minute e-Poster podium presentation (one slide with 2 minutes for questions)
Poster presentation
For further information, to preview the submission form and/or to submit your abstract, please visit:
https://www.surveymonkey.com/r/ASfAR2018
We advise drafting your abstract offline as you will not be able to save or edit your submission.
Reviewer Expressions of Interest
We are also asking for expressions of interest to assist with abstract review; to previous the expression of interest form and/or to express interest as a reviewer please visit:
https://www.surveymonkey.com/r/ASfARreviewer
Conference convenors: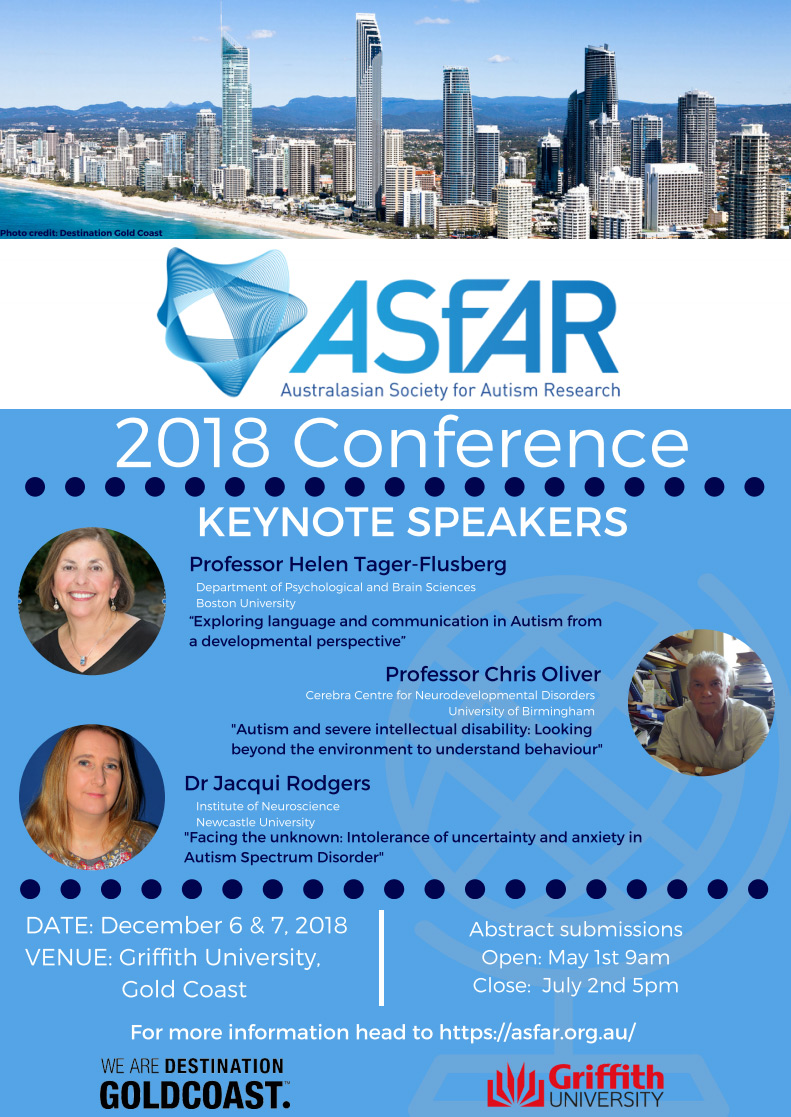 2018 Conference flyer (pdf)