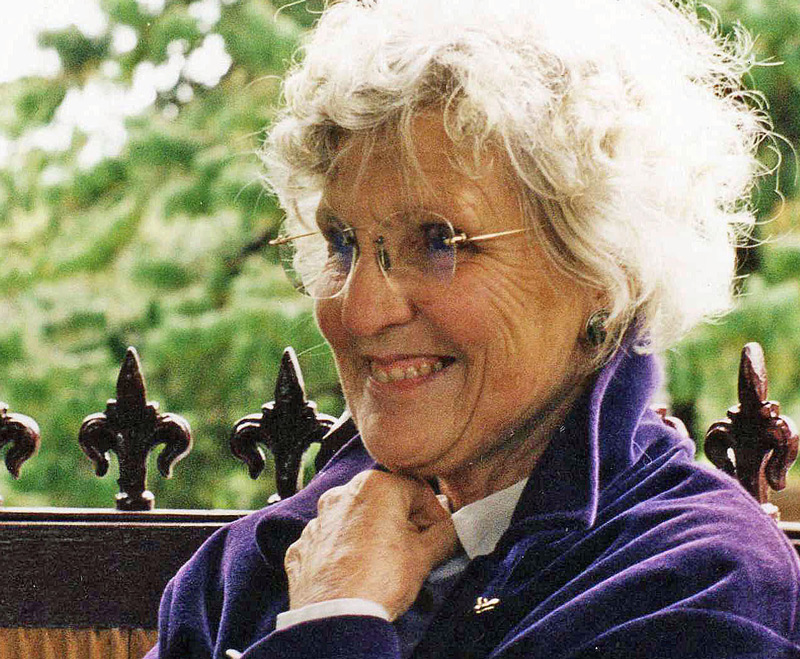 We have lost a pioneer in autism research and beyond. Professor Prior was deeply involved in the creation of the Australasian Society for Autism Research, and it is in recognition of her that we have the Margot Prior Oral Presentation Prize. Below, is an Obituary written on her passing where you can read about her extraordinary achievements.
Margot was the best of us. She was a life affirming humanist, artist, environmentalist and scholar. She was a mentor to many and a much-loved friend. But at the heart of it she was a deeply passionate member of a large and brilliant family who sustained her through loss and love.
A classical musician who trained at the Melbourne University Conservatorium, Margot was a brilliant pianist and oboist who played in orchestras in the UK and Australia, and in recital on the ABC.  She married a musician, Glenthorne Prior, who she met when she was a student, and with whom she had three children: Yoni, David and Sian.
Whilst the couple were living in Brisbane and Glen was playing with the Queensland Symphony Orchestra, he sadly drowned whilst saving two colleagues who got into trouble in the surf. Margot was left a widow, with her youngest child just 3 months old, and the eldest 5 years old.
Through necessity, Margot returned to Melbourne and study, retraining as a psychologist at Monash University. Having distinguished herself with a Masters degree which was focused on the then little known condition of autism. She was offered a tutorship and began a PhD, the latter also on autism, which she completed in just two and a half years, a rare feat.  Margot published the very first Australian journal article on autism in 1973, later to become known as Autism Spectrum Disorder.
Margot remarried in 1969 and is survived by her adoring husband John Hansen who had 4 children of his own, creating a large and blended family. In the midst of this busy time, Margot completed her PhD and took up an academic position at La Trobe University in 1976. It was here that she shone most brightly. Her interests grew to encompass many other early childhood conditions, including attention and language disorders. Her interests in clinical and developmental child and family psychology led to her research in childhood temperament, and she is well recognized as the architect of the Australian Temperament Study which began in 1983 and continues to this day. This study, one of very few that has examined three generations in a single project, has had a major impact on social policy in Australia, and developmental science more broadly.
Margot made highly distinguished contributions to the scientific investigation of child psychology and the application of developmental research to clinical practice and social policy in Australia and elsewhere. During much of this time, she continued to play in orchestras, which made for a very full and busy life. Music remained a core part of Margot's life to the very end, but she eventually stopped working as a professional musician as the demands of academia and family life consumed much of her time.
Margot's career blossomed and she was recognized as a leading figure in the field of psychology, becoming the first female Professor of Clinical Psychology in Australia in 1989, and establishing the first Clinical Psychology Doctoral program in the country.  Beyond her scholarly and academic work, Margot has been a prominent voice for child welfare, peace and social justice initiatives. She was one of the founding members of the Psychologists for the Prevention of War and co-established the La Trobe Institute for Peace Research. She also co-founded the Victorian Parenting Research Centre in 1997 (now the Parenting Research Centre) and contributed to the development of diagnostic standards for autism in Australia.
Margot moved to the University of Melbourne to take up the position of Inaugural Director of Psychology at the Royal Children's Hospital in 1995, where she continued her stellar work. In addition to leading research in the area of developmental psychology and psychopathology, Margot mentored a generation of early career scholars and clinicians and was well regarded for her warmth and generosity and well as her fierce intellect and commitment to social and welfare issues. She was a widely read newspaper columnist and media commentator for many years, her advice and opinions doing much to raise the level of public understanding about child development in Australia, and autism in particular.
Margot's work frequently led her overseas to present at many academic fora, including Chairing the Social and Human Sciences Network for UNESCO (2005 – 2007). She would also travel on missions to places like India and Vietnam to undertake development work including training clinicians to support children with developmental challenges.  She was often the go-to person for issues on child development, being invited to write reports for government, and even providing evidence in court for cases involving children. She had a keen interest in indigenous affairs and volunteered in an inner-city Aboriginal Health Service for many years.
Following retirement from her position at the Royal Children's Hospital in 2002, Margot continued her involvement in research both at the University of Melbourne and La Trobe University. She was the inaugural Chair of the Advisory Committee of Australia's first autism research centre at La Trobe, the Olga Tennison Autism Research Centre, established in 2008, and held this position until her 80th year. The Victorian Autism Specific Early Learning and Care centre at La Trobe was named after her in recognition of her long contribution to autism intervention science and service. She was also a Patron of Amaze, the peak autism body in Victoria.
Margot had a long and illustrious career during which she received many honours including being made an Officer of the Order of Australia in 2004 and being named Senior Australian of the Year for Victoria in 2006. She was a Fellow of the Academy of the Social Sciences in Australia and of the Australian Psychological Society, where she also received the President's Award for Distinguished Contribution to Psychology in Australia. In 2016 she was awarded Doctor of Science (honoris causa) for her distinguished contributions to scientific and clinical knowledge of developmental psychology, and in 2018 received the Lifetime Achievement Award from the International Society for Autism Research.
Margot was a pioneer and leaves an important legacy. Hers was a life well lived, to the fullest, and one that will be celebrated for a long time yet.
Please leave your memories below.